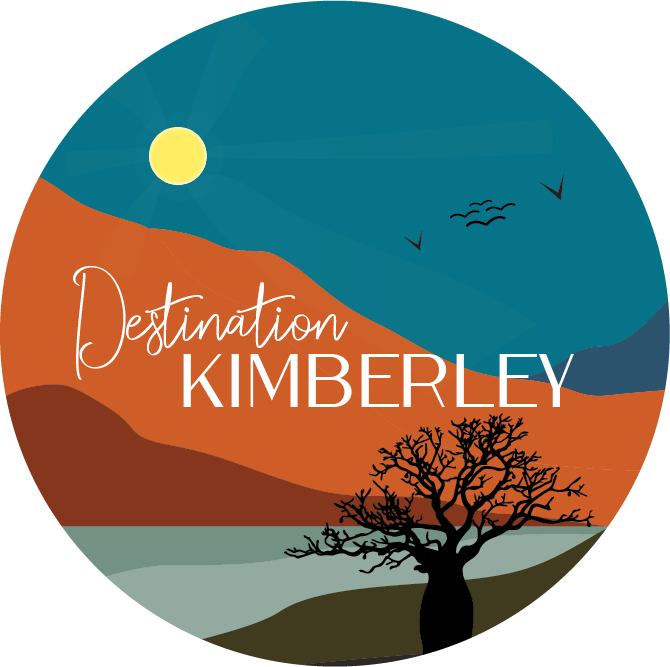 For many, the Kimberley is considered Australia's final frontier. Wild and remote, it's a massive region that is three times the size of the UK (and bigger than 75% of the world's countries!) Amazingly, many people have never heard of the Kimberley and there are lots of Australians who mistakenly believe that the Kimberley is in the Northern Territory. In fact, it occupies a rather large chunk of the northern part of Western Australia. The region has few sealed roads, with plenty of dirt tracks offering intrepid travellers the ultimate opportunity for adventure.
The raw beauty of the region must be seen to be believed. An excursion up the coastline (by boat, as there are very few roads) offers magnificent scenery including towering coastal gorges and waterfalls, tidal phenomena such as the Horizontal Falls, great fishing and ancient Aboriginal art decorating cave walls. A 4×4 expedition into the Kimberley's vast interior reveals pristine gorges and swimming holes, Aboriginal communities and cattle stations, sprawling savannahs and a few surprises such as Zebedee hot springs, tucked amongst a forest of Livistona palms.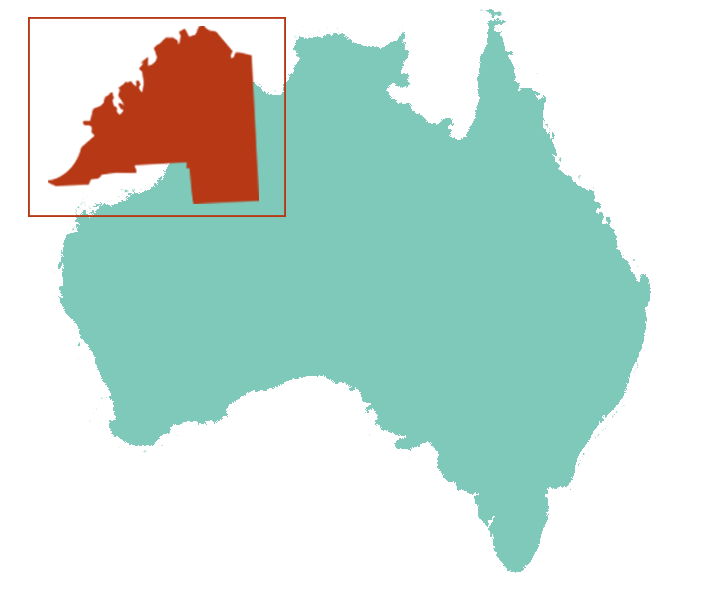 Whether you see the Kimberley by land or sea, you will leave here feeling enriched and spellbound by the raw beauty of this isolated part of Australia.
Being so close to the equator, the Kimberley doesn't experience Summer, Winter, Spring or Autumn. Instead, there are two dominant seasons separated by short transitional periods. Local indigenous tribes recognise many variances within these seasons, so they have their own seasonal calendars.
DRY SEASON – MAY TO AUGUST
Days are cooler and skies are blue. Coastal areas experience cool, breezy nights while inland temperatures can plummet close to freezing.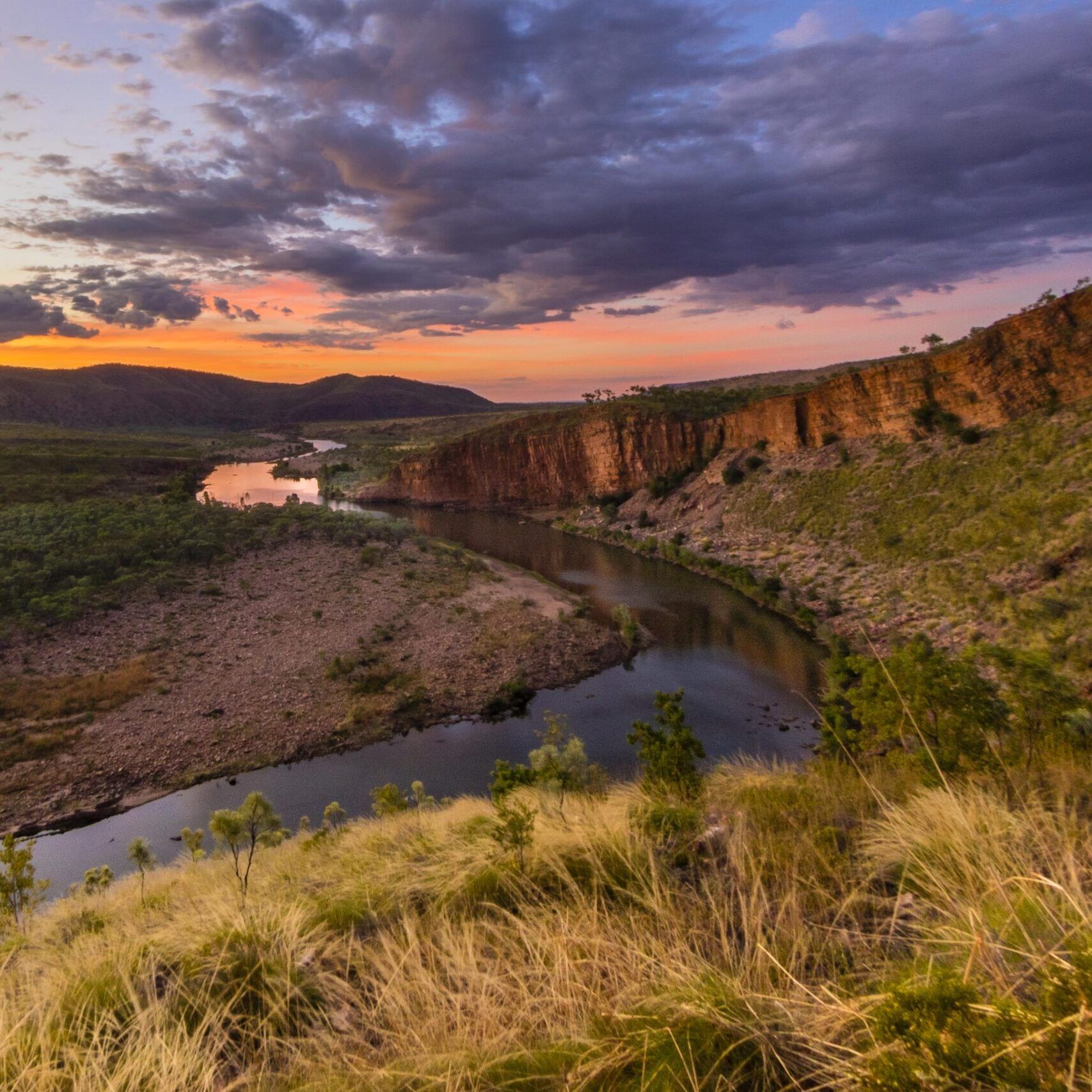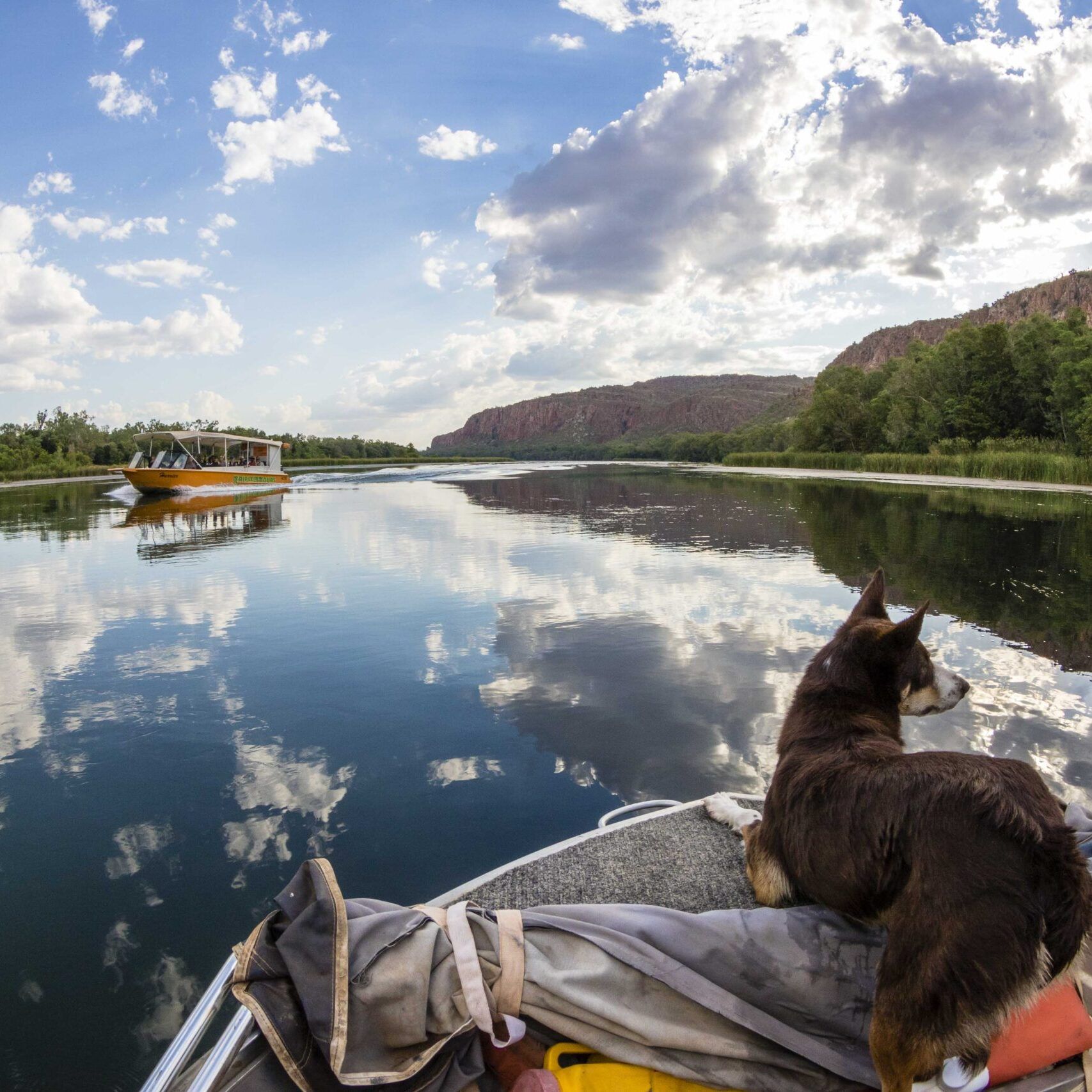 THE BUILD-UP – SEPTEMBER TO NOVEMBER
In the lead-up to the wet season, temperatures and humidity begin to increase and waterholes dry up. This is a great time for barramundi fishing. Plan your adventures for early morning or late afternoon. Avoid venturing out in the midday sun.
WET SEASON - DECEMBER TO APRIL
At this time of the year, the Kimberley typically receives 90% of its rainfall. National parks and roads close, and cyclones form offshore. This is becoming an increasingly popular time to visit to capture the epic lightning shows and gushing waterfalls. Days are typically uncomfortably hot, humid and muggy.
For more detailed information about the weather and climate in the Kimberley check out the Bureau of Meteorology.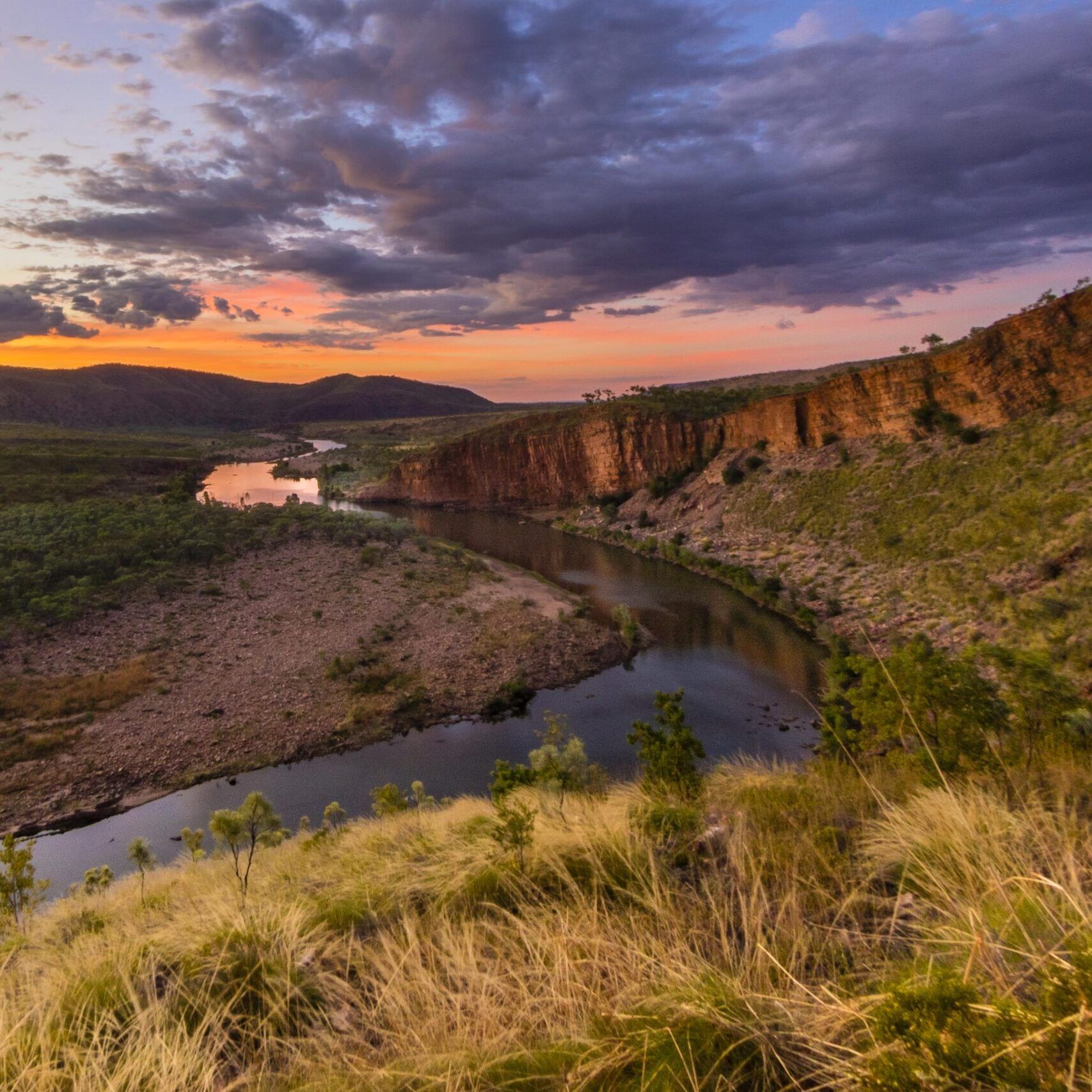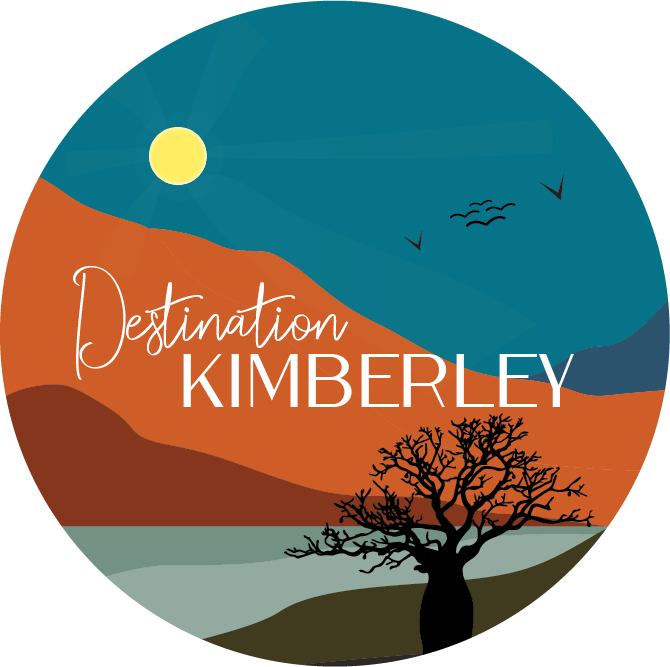 We acknowledge the Traditional Custodians of the Kimberley. We pay our respect to the Elders for they hold the hopes of Indigenous Australia.
*Product Disclaimer: Destination Kimberley is not the owner, operator, advertiser or promoter of the listed products and services. Information on listed products and services are provided by the third-party operator on their website or as provided by third parties where applicable. Rates are an indication and should be confirmed with service providers and operators. Please visit the operator's website for further information. All prices on this site are quoted in Australian dollars (AUD). Destination Kimberley is not associated with any other websites which you may access through this website. Websites which are linked to the Destination Kimberley website are independent. Destination Kimberley does not endorse or accept any responsibility for the use of websites which are owned or operated by third parties and makes no representation or warranty in relation to the standard, class or fitness for purpose of any services, nor does it endorse or in any respect warrant any products or services by virtue of any information, material or content linked from or to this site.