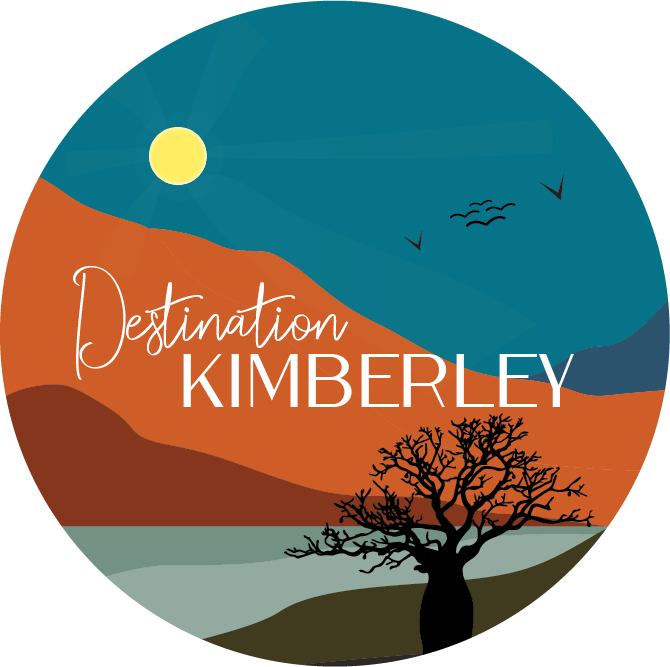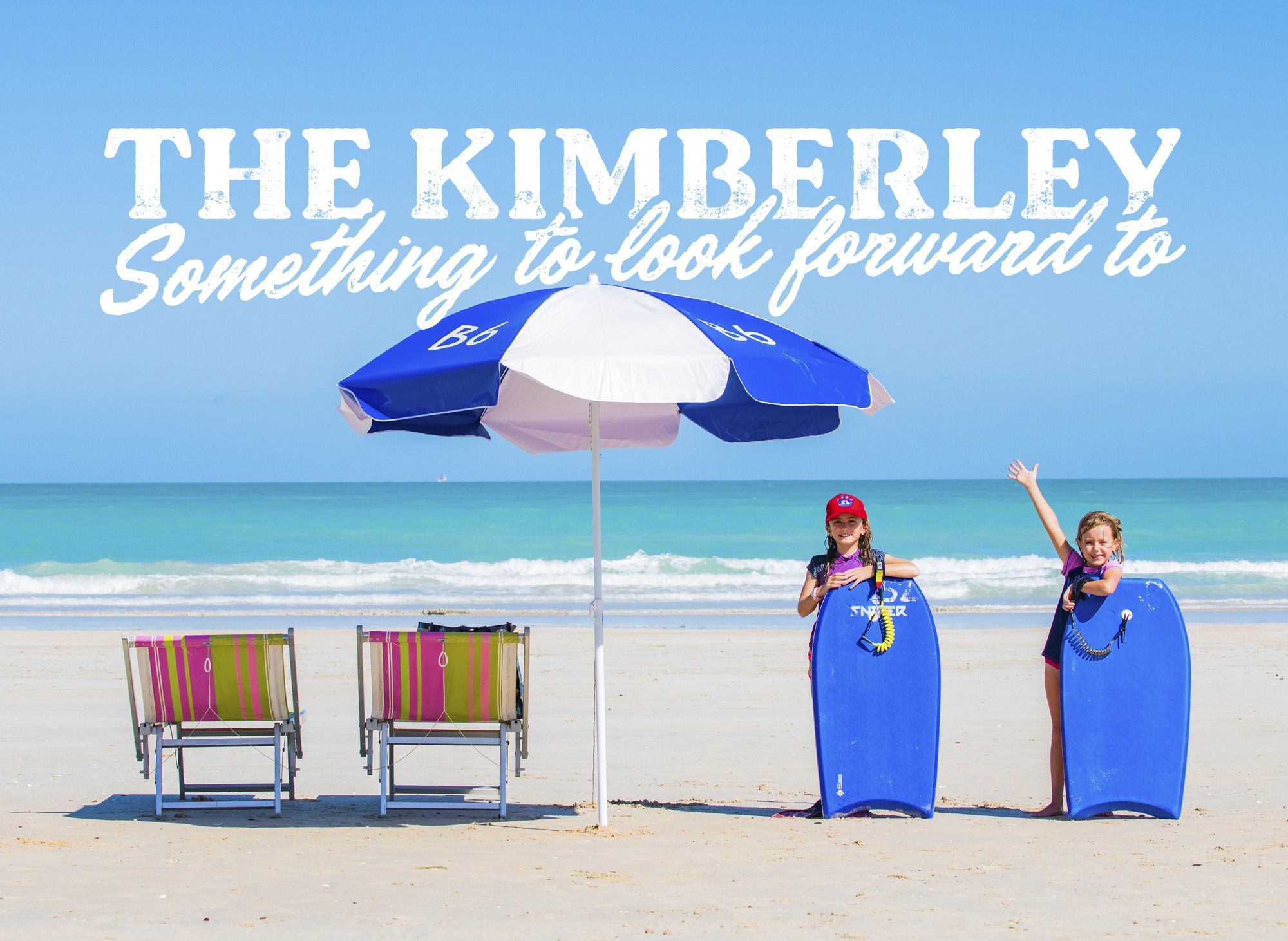 Something To Look Forward To – Beach Hut, Broome
Looking forward to that beach holiday with the family or maybe just for yourself. Some R&R time with a healthy dose of Vitamin D!
If you head down to Cable Beach in Broome you'll find Daryl there with his Beach Hut where you can hire pretty much anything you'll need for a nice day at the beach.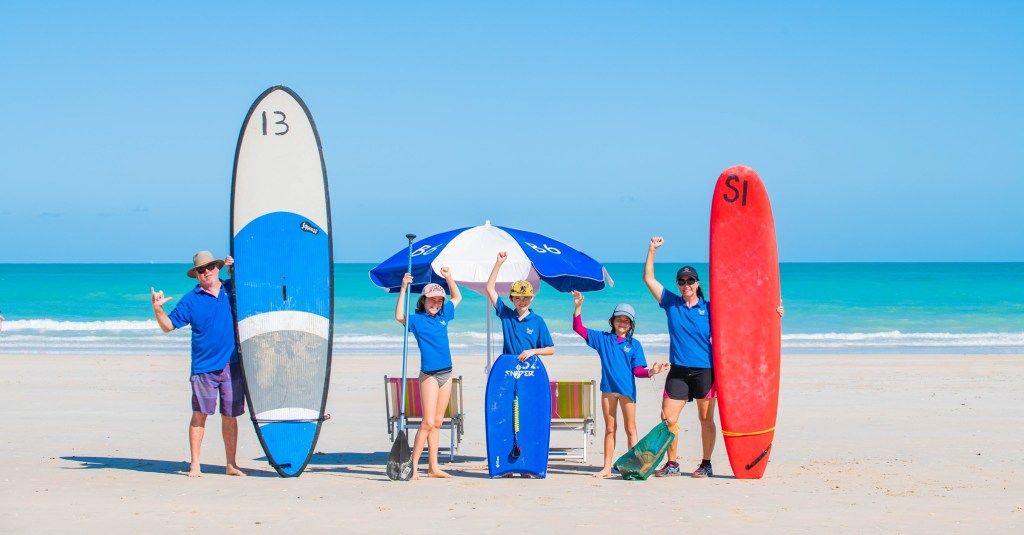 They are open 7 days a week 8-4 pm. No bookings required, you just turn up and they will do the rest.
You don't have to struggle with chairs and umbrellas down to Cable Beach, tell them where you'd like to set up and they'll walk everything to your spot and set you up so you can sit back and relax.
Whether you are going for an hour, 2 hours, half a day or a whole day they will take care of you.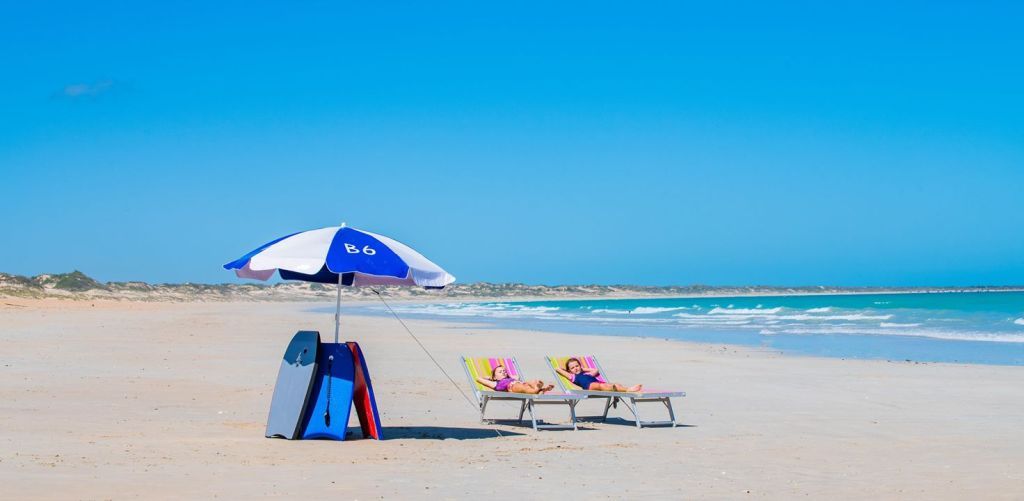 You can hire sun loungers, umbrellas, boogie boards, surfboards, stand up paddleboards and kids beach toys all from the one place.
So head on down to Cable Beach to support this family-owned, local business.
If you need any tips don't be shy to ask Daryl, after more then 30 years along Cable Beach he has a lot of knowledge to share.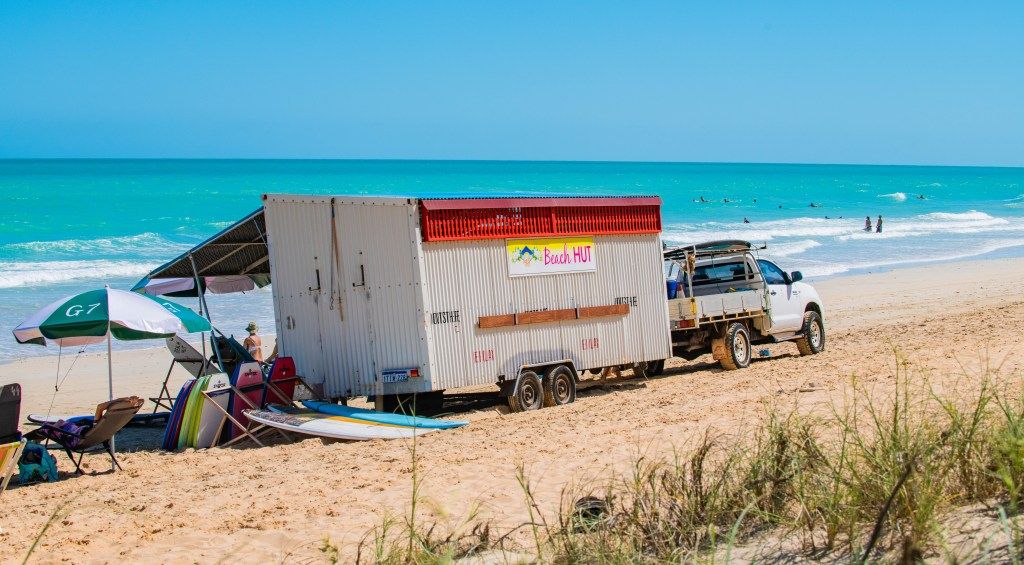 Cable Beach in 30 seconds
We acknowledge the Traditional Custodians of the Kimberley. We pay our respect to the Elders for they hold the hopes of indigenous Australia.