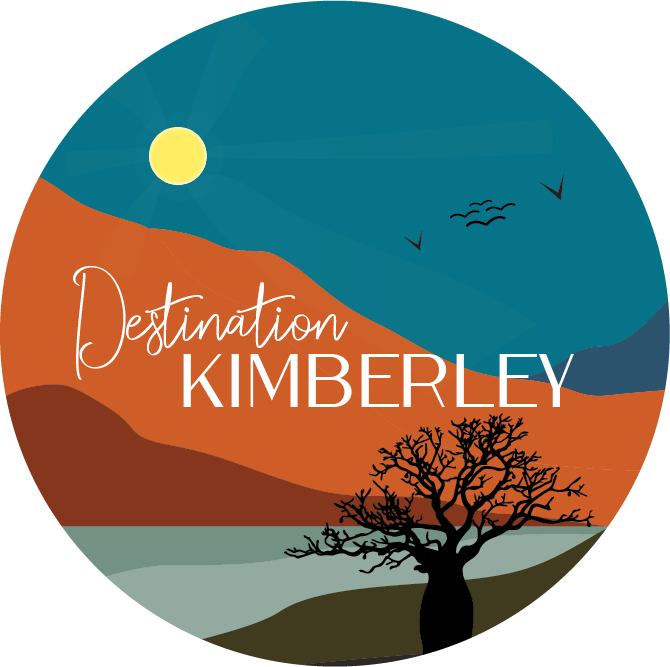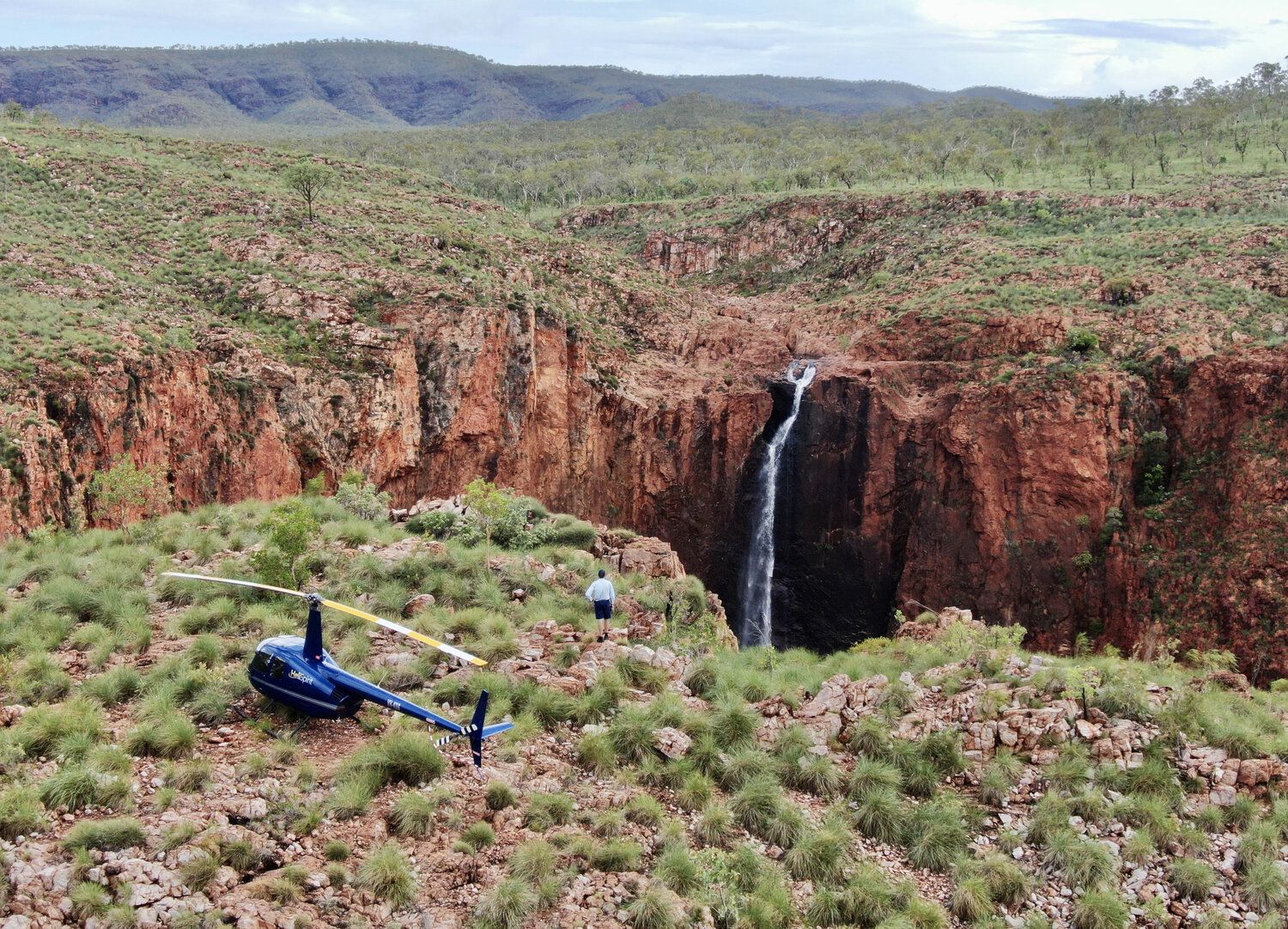 Revolver Falls With HeliSpirit
Have you dreamed of seeing the Kimberley during the Wet Season? At this time of year, with many of the national parks closed and roads shutting after heavy rains, the best way to see the Kimberley's mightiest wet season waterfalls is via chopper. Kununurra-based Helispirit offer some fantastic Wet Season chopper flights, including this one that our admin Scotty Connell joined yesterday. Here, Scotty gives us the lowdown on one of our favourite waterfalls in the Kimberley, Revolver Falls.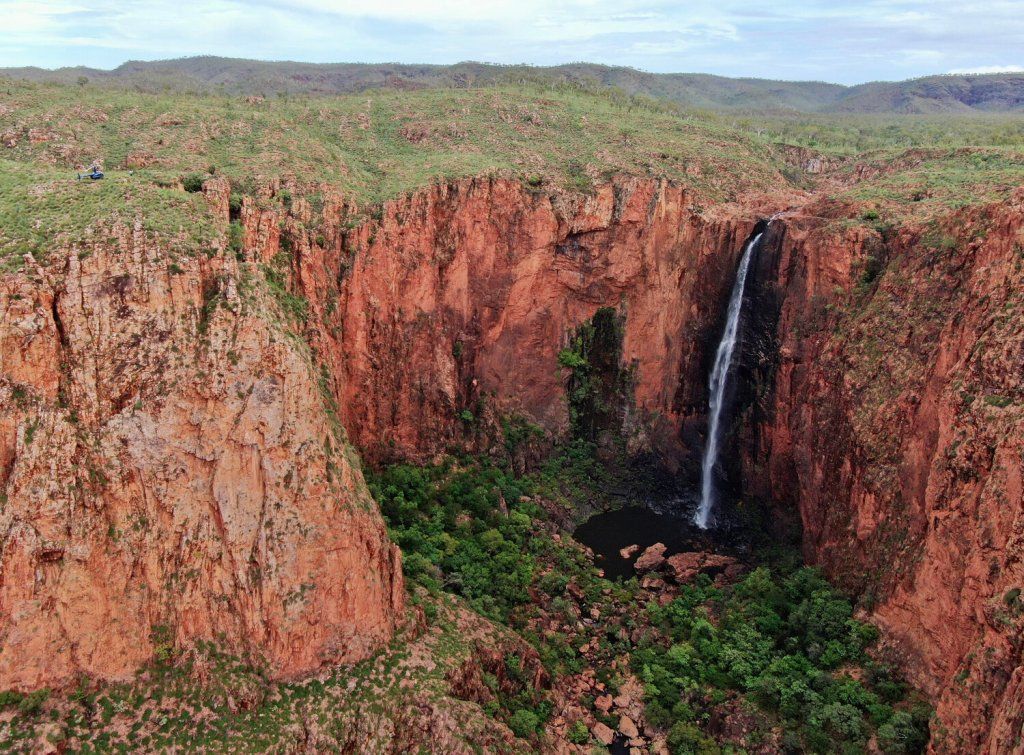 With the Wet Season monsoon trough finally coming down to greet us in early February, Kununurra and the surrounding country came to life. The waterfalls that we've been waiting for are now alive!
THE DETAILS
Who: Helispirit
What: Revolver Falls Wet Season waterfall flight, with landing and swim
Where: Kununurra
Price per person (min 2): $525
Duration of tour: 1.5 hours
When's best? Straight after a decent dump of rain!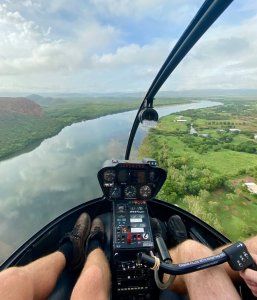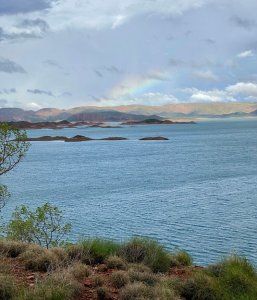 FLYING OVER THE ORD RIVER AND LAKE ARGYLE
Yesterday, myself and community paramedic, Sarel flew out to our favourite wet season fall, Revolver Falls, which is located on the Western side of lake Argyle.
The day started when we arrived at Helispirit's Kununurra airport base at 0630 am for a 0700 am departure. Just as we were departing, a big cloud came over the valley form the west so we tracked the Ord River up to Lake Argyle and found a nice spot on an island in the middle where we waited for the storm to pass over.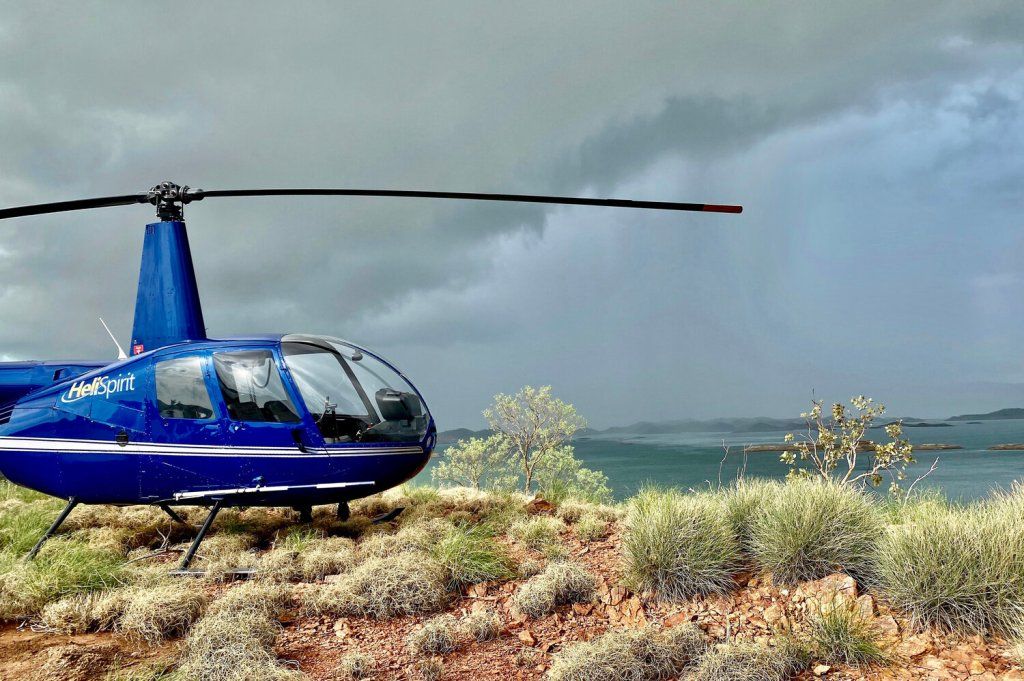 Once it passed, we enjoyed watching a beautiful rainbow appear over the lake. We set off again and flew through another rainbow in the middle of the lake.
As we tracked through the Carr Boyd Ranges Western Gorges we began to see big streams of white coming out of the hills in every direction. We were so excited as we flew over our first 3 stage waterfall.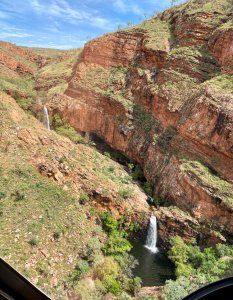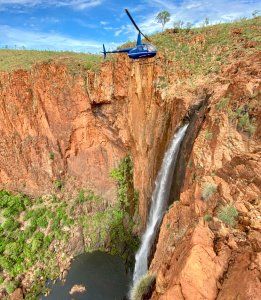 FIRST LOOK AT REVOLVER FALLS
As we rounded the last bend we were thrilled to see Revolver Falls with a perfect flow. What a sight to see, the Kimberley's least known, yet largest single-drop waterfall … in all her glory!
We landed on top for a swim and the pilot, Sam, flew to the other side to get some photos for us.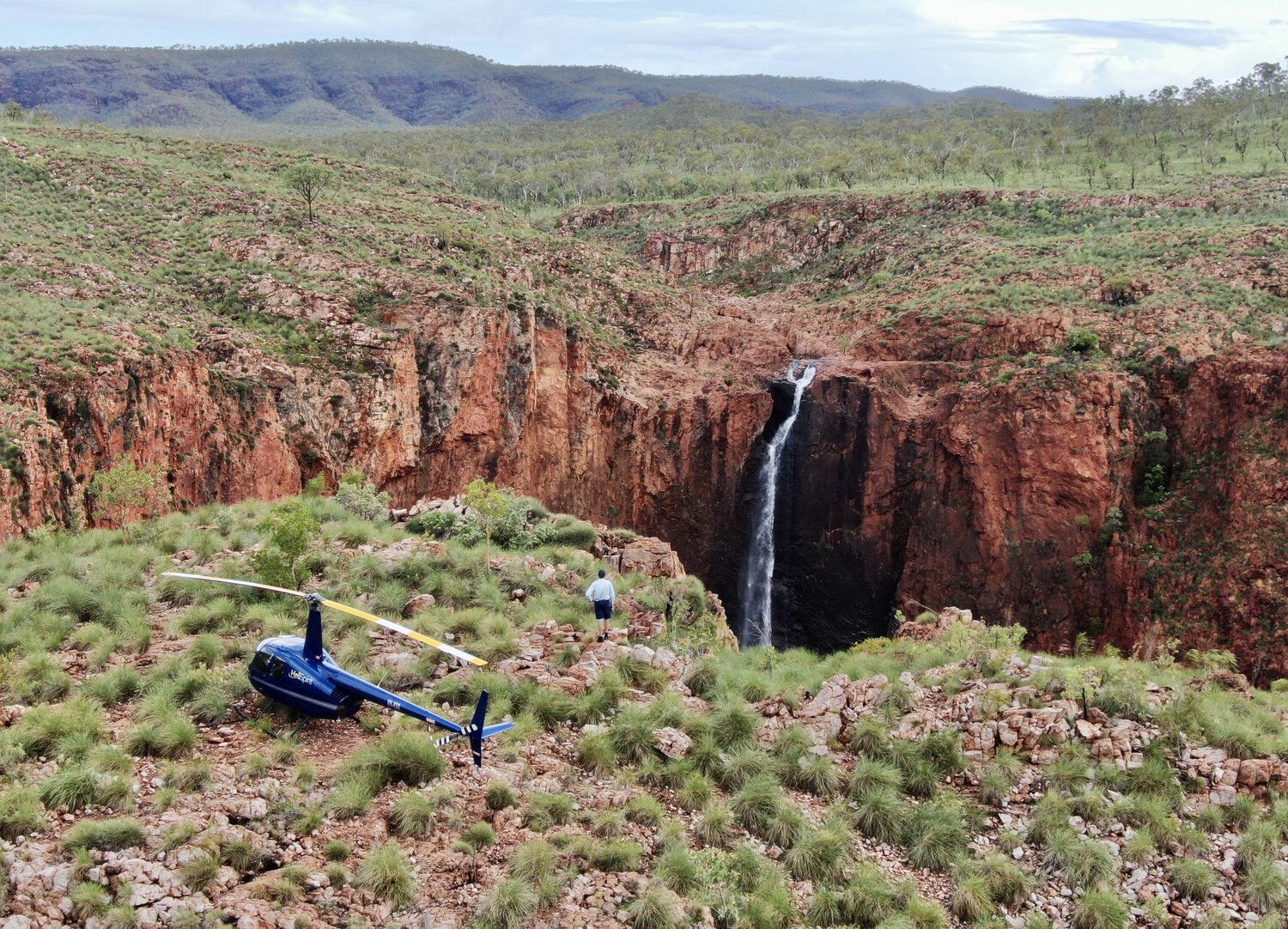 After a few hours of swimming, we jumped back in the chopper and set off back across the ranges, taking in the countless waterfalls and tracking through Carlton Gorge on the Ord river. It was glassy and looked perfect.
Unfortunately due to the weather we had to keep the doors on the helicopter so, due to sun glare, we weren't able to get as many 'hero shots' as we'd hoped. Instead, we were "forced" to sit back and just take it all in. What a treat!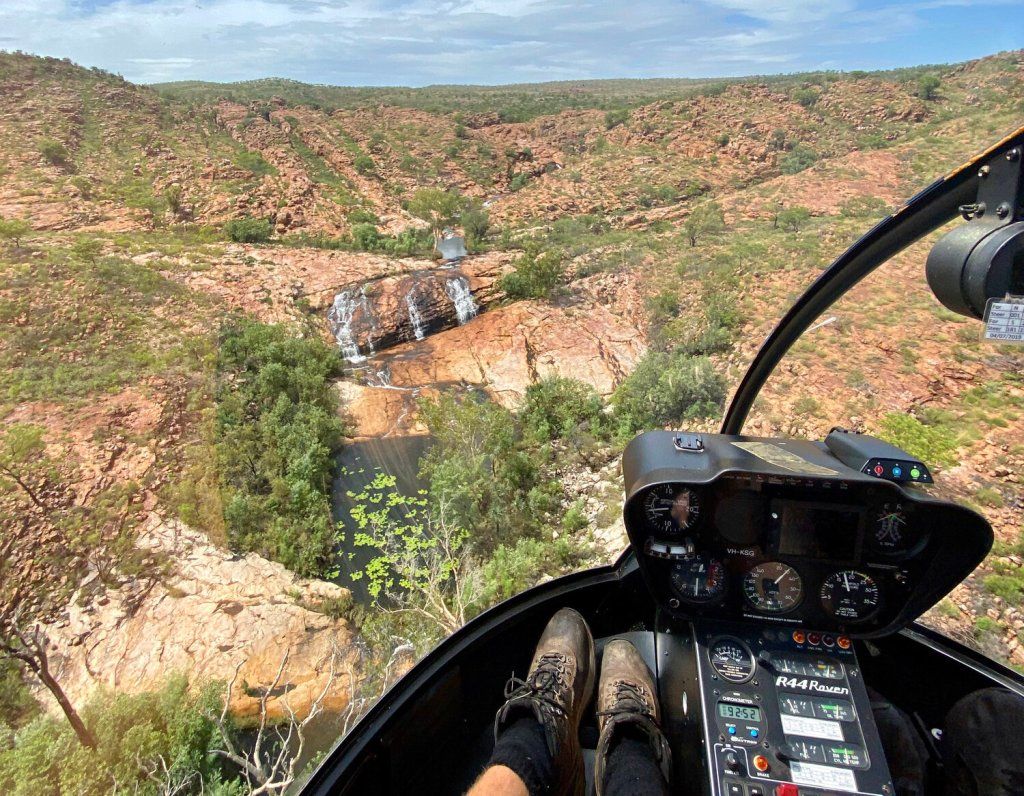 We'd like to thank and acknowledge the traditional owners, the Mirriuwung Gaggerong people who have called this place home for thousands of years.
Thanks so much to Helispirit for a memorable day out. It's one we'll never forget.
Blog post written by local guide Scotty Connell of Kimberley Spirit. Scotty travelled as a guest of Helispirit.
Read more about Kununurra's best waterfalls in Scotty's book, 100 Things To See In The Kimberley, the only guide to our backyard written by a local.