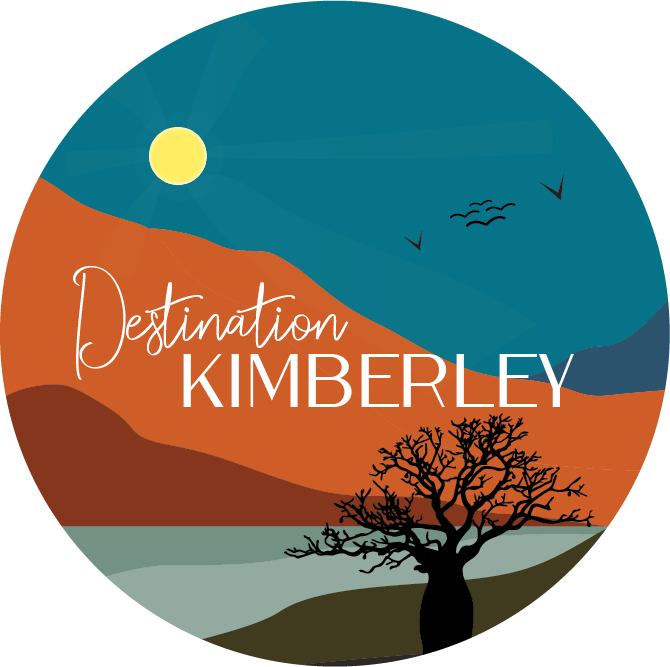 People of the Kimberley – Broome Artist Genevieve Taylor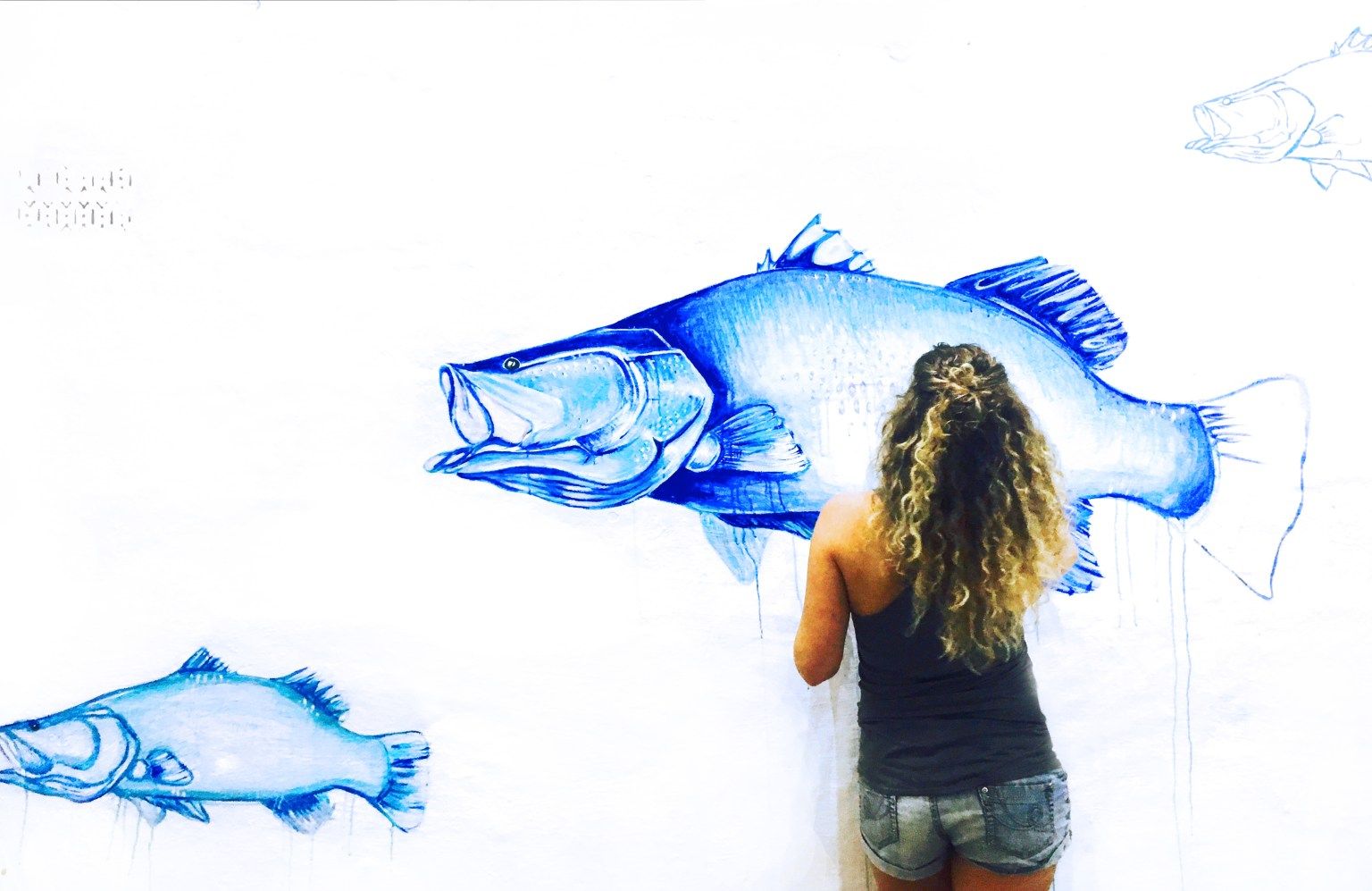 Genevieve (Gem) Taylor is a local Kimberley girl that grew up in the Broome Region, who since has travelled widely but decided that there's no place quite like home.
The elements of the Kimberley have obviously influenced her artwork to a great degree, especially the coastal areas. A lot of Gem's art revolves around sea creatures, divers and Braham cattle.
Gem loves to give these local creatures and characters a unique voice by stripping away their natural settings and giving them the full spotlight. This also allows the owners of each painting to create a unique look in their own space with each artwork.
Beth, one of our Kimberley Ambassadors, caught up with Gem and asked if she'd tell us a little bit more about her life growing up in Broome and how the Kimberley has impacted her work.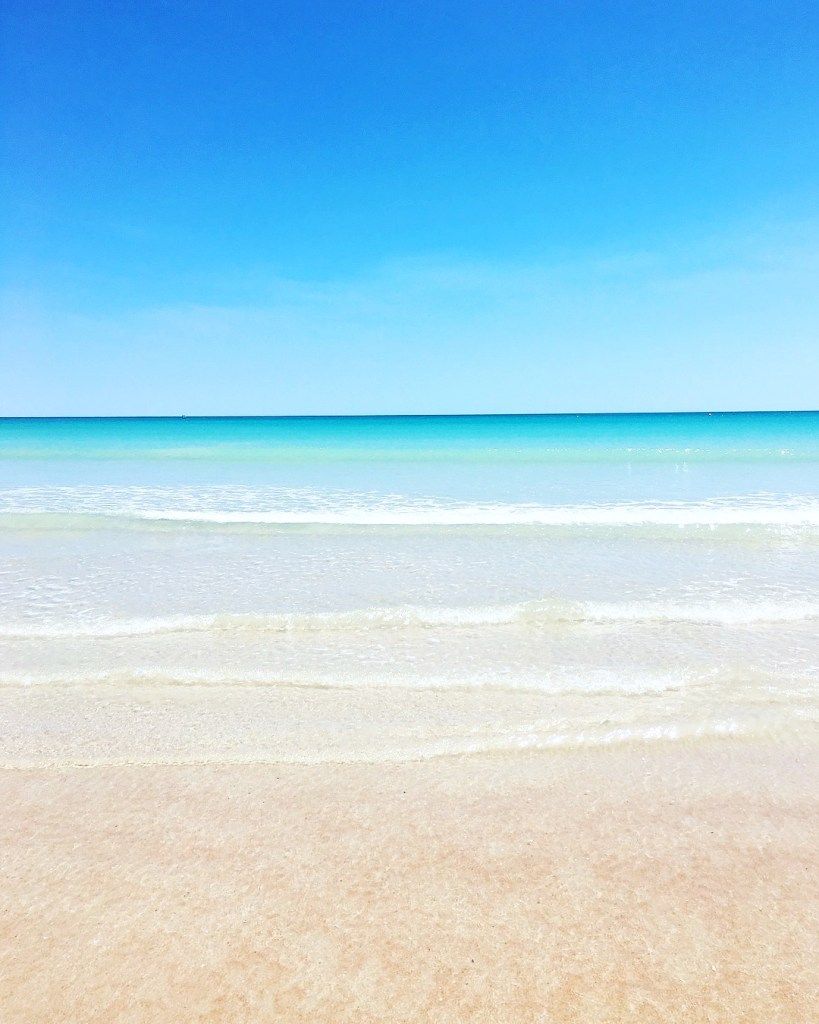 When did you know you wanted to be an artist?
"As a small child, I was always covered in paint or glue and glitter. I spent a lot of my high school time dancing around the art room as if I owned it and had very supportive art teachers who gave me the freedom to "do my own thing".  I always hoped in the back of my mind that a career in art was waiting, but in your 20's it's easy to let 'imposter syndrome' and the fear of failure get in the way of taking the leap. Confidence comes with age and experience I think.
I did a few art projects while living in Canada and started to feel my confidence grow. After designing a snowboard graphic for a pro snowboarder I decided to learn graphic design with the intention of using these skills to forward my art.  It was not until I returned home that decided to absolutely "GO FOR IT" as an artist."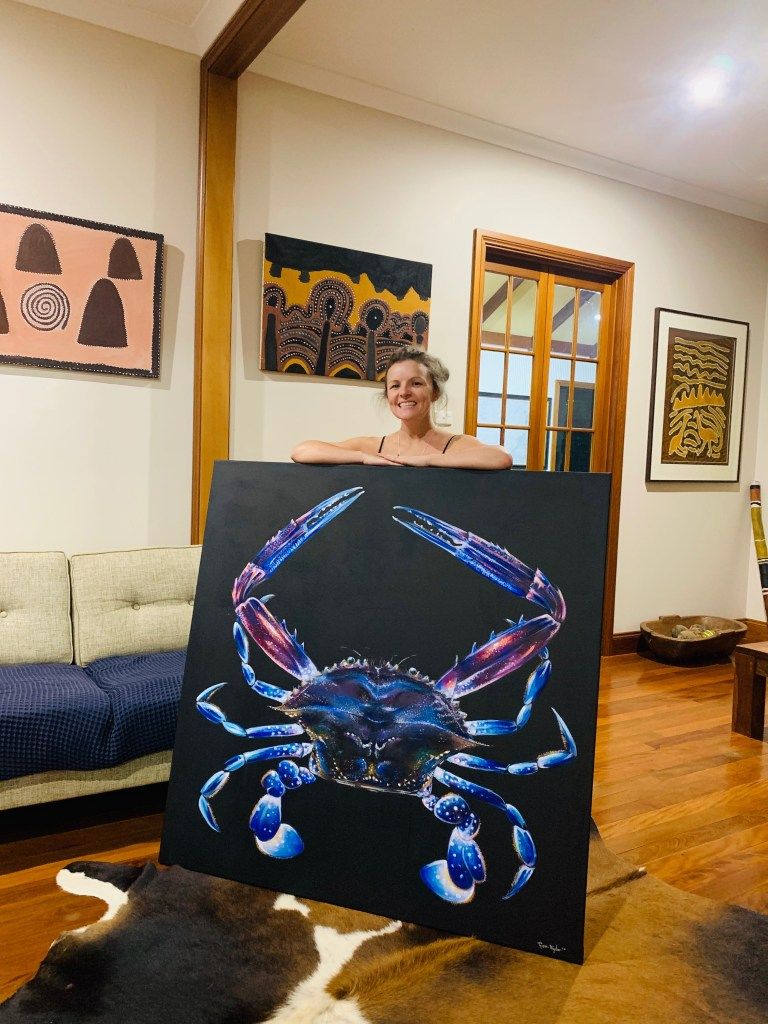 Who are your biggest creative influencers?
"I'm not sure I would say they influence my art exactly but learning about Picasso as a young child always stuck with me. Quite simply put, he did his own thing. He was similar to the Impressionist that way, they were unbridled and refused to conform, NO rules apply. That's how I always felt about my art. I learned the rules but have never really stuck to them. Areas I draw inspiration from include the Japanese Ink Wash painting known as Sumi-e and modern watercolour. I'm pretty inspired by any artist who can create their own definite style…where you can look at a piece and go "oh that's definitely a…so & so"."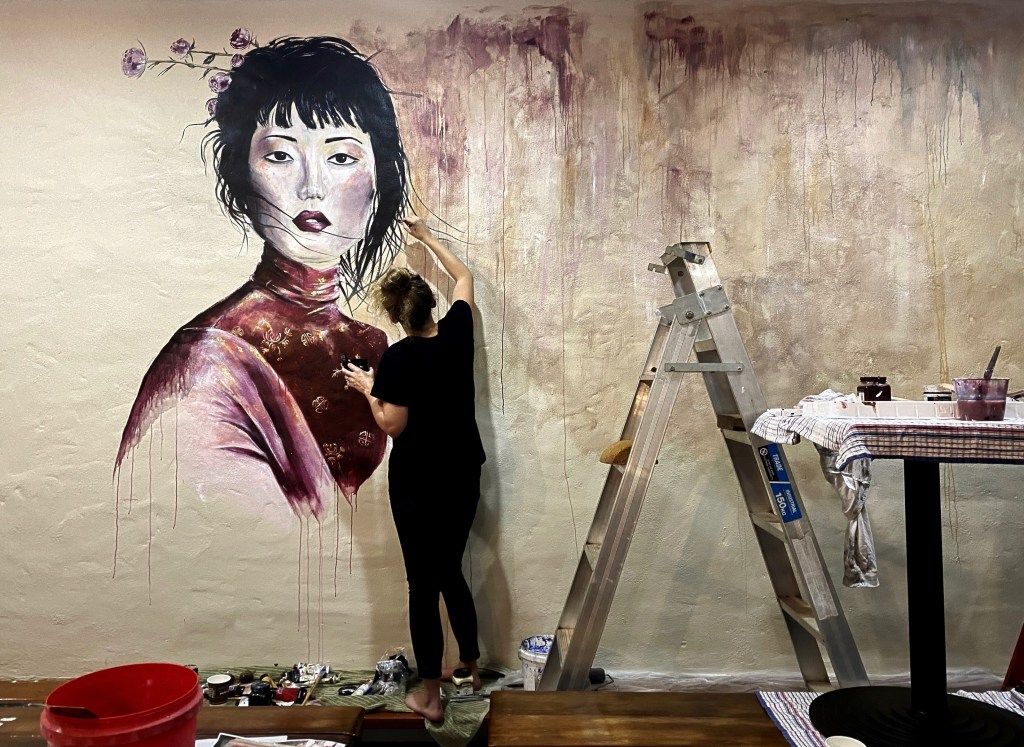 Do you have a favourite subject to paint?
"I have an affinity for anything that represents a connection to the ocean – fish, pearl divers, all manner of sea life and spectacular Kimberley coastline. If I had to choose one thing to paint the rest of my life…. it would be a hard choice but I think it would be Brahman bulls. The reason being every bull has its own character, its own personality comes through. It's almost like doing a portrait of a person. It's fun for me to step back and see what personality type has come through in each painting. I do also love a good crayfish painting…. I get to use every possible colour in my palate!"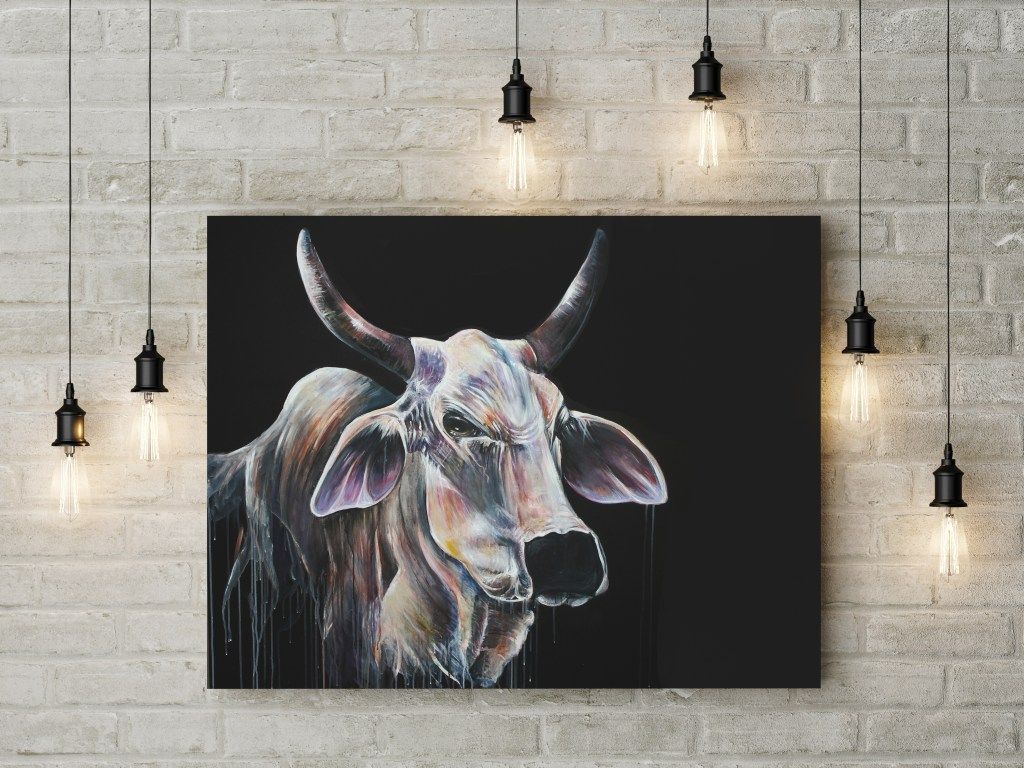 You've mentioned that you lived overseas for a bit. What made you move back to Broome?
"I think I just got to an age where I realized you can travel all over the world but you can only live in and make one place your home. Broome was my choice, the majority of my family and friends are still in Broome and it is where I always pictured raising a family. Broome, like a lot of the Kimberley, is just a wonderful lifestyle. I love that I can begin and end my day at the beach.  I knew I wanted to pursue my art, and being home, surrounded by all the things that have always inspired me, was a large contributing factor. We all leave to explore the world, but the Broome lifestyle more often than not draws us all back."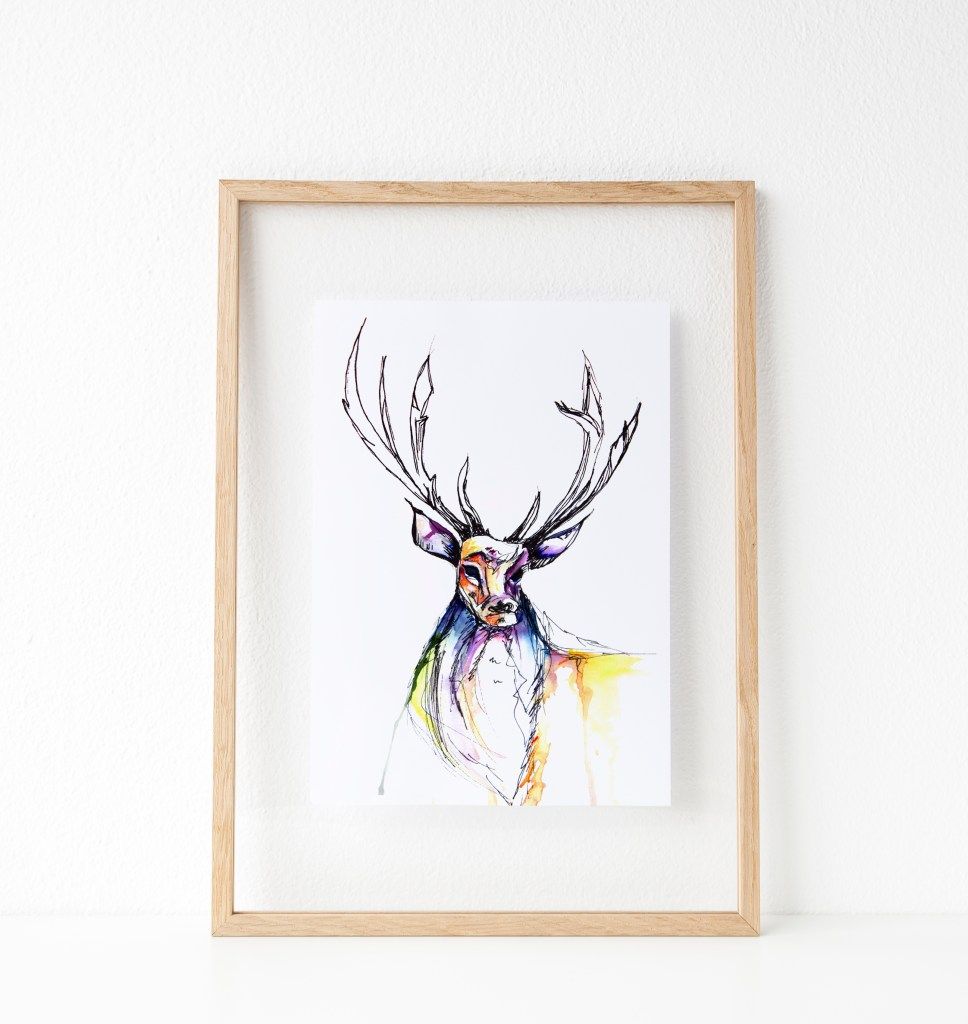 What do you do for fun in your spare time?
"Spare time is a little limited with a newborn, haha! We still do our best to go camping and get out of Broome and enjoy the rest of the Kimberley when we can. I'm still a beach bum, I always say going for a swim in the ocean is like pressing life's reset button. My partner is an amazing cook, our life revolves a lot around eating and having big cook ups with friends often using fresh fish, crabs and the produce we have caught on the most recent adventure."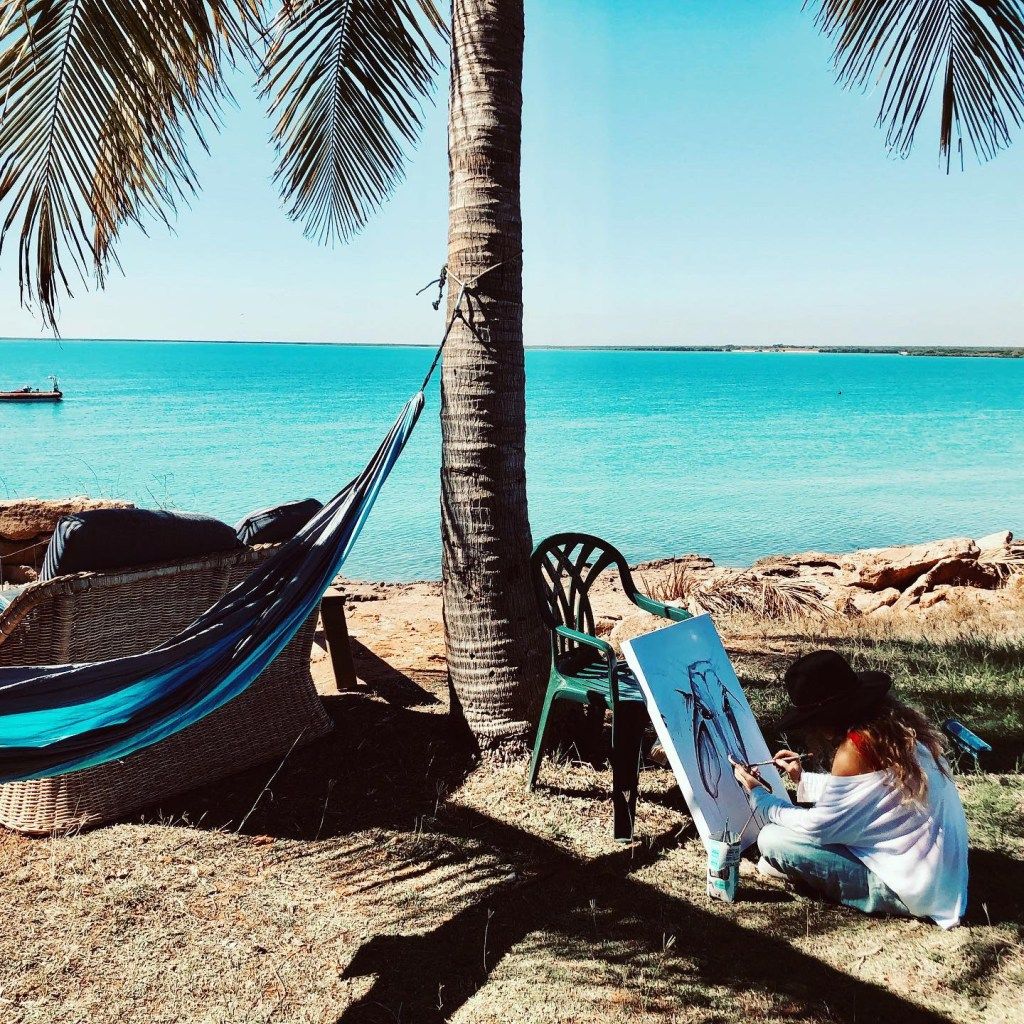 What was your favourite part about growing up in Broome, WA?
"I would say my favourite part of growing up in Broome was the sense of freedom we had. Even as a young kid I remember running freely around the Saturday markets, climbing trees knowing everyone at each stall, spending the whole day at Cable beach where our parents could leave us knowing Broome was safe. Broome itself was our playground. The friends I made as a kid are still my best friends and I think that is a reflection of Broome and the type of community it is. The ocean was a huge part of my childhood and teenage years; we spent nearly every weekend at the beach, and later in my teens, it was all camping adventures."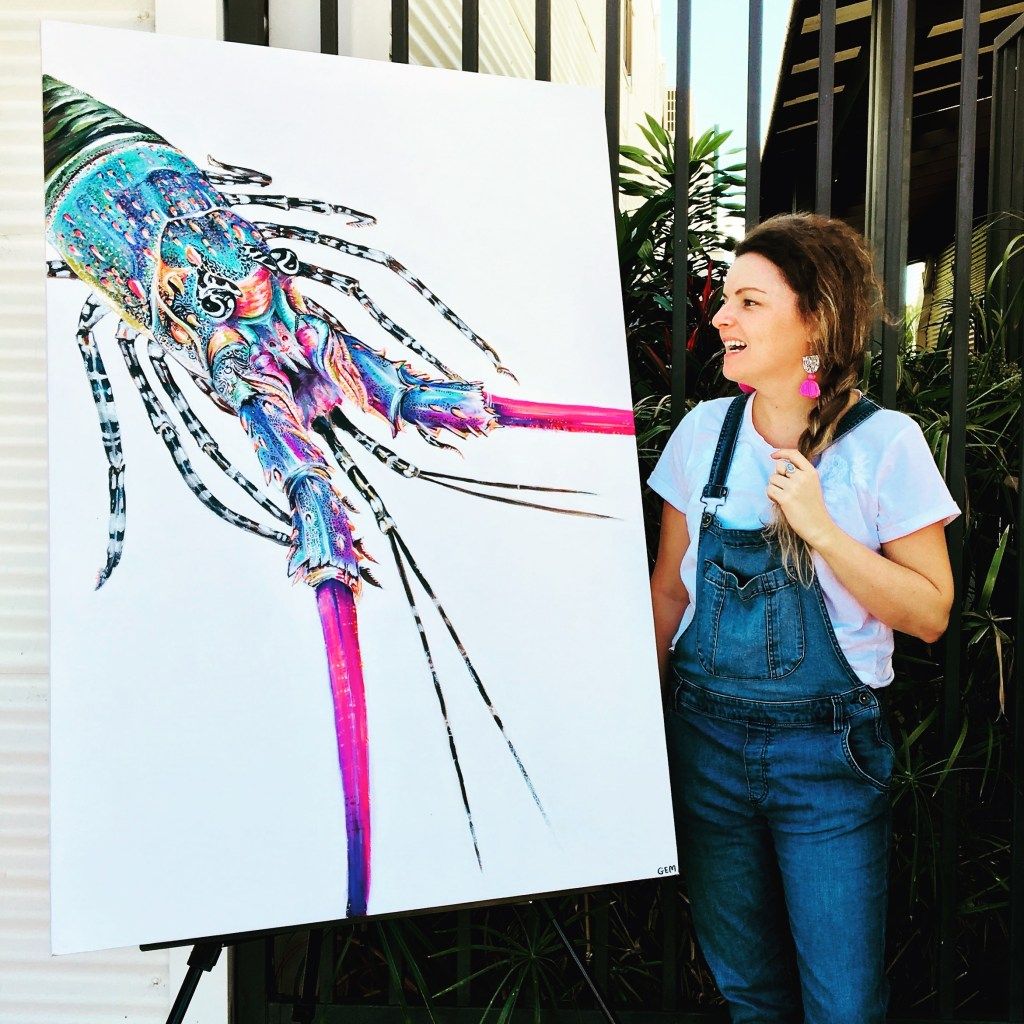 How did you go from doing art for fun to being a professional artist?
"As soon as I returned from Canada I knew I wanted to pursue my art in some form, even if was in a small way, to begin with. I kept one working day a week aside to take on projects and commissions. From there it has been a fairly organic 'tipping of the scales' of art taking over my day job. I have to admit the world of social media has had an integral part of my success on a commercial scale. Connecting with people all over Australia, selling prints, creating commissions and interest from all corners of Australia and overseas has been awesome."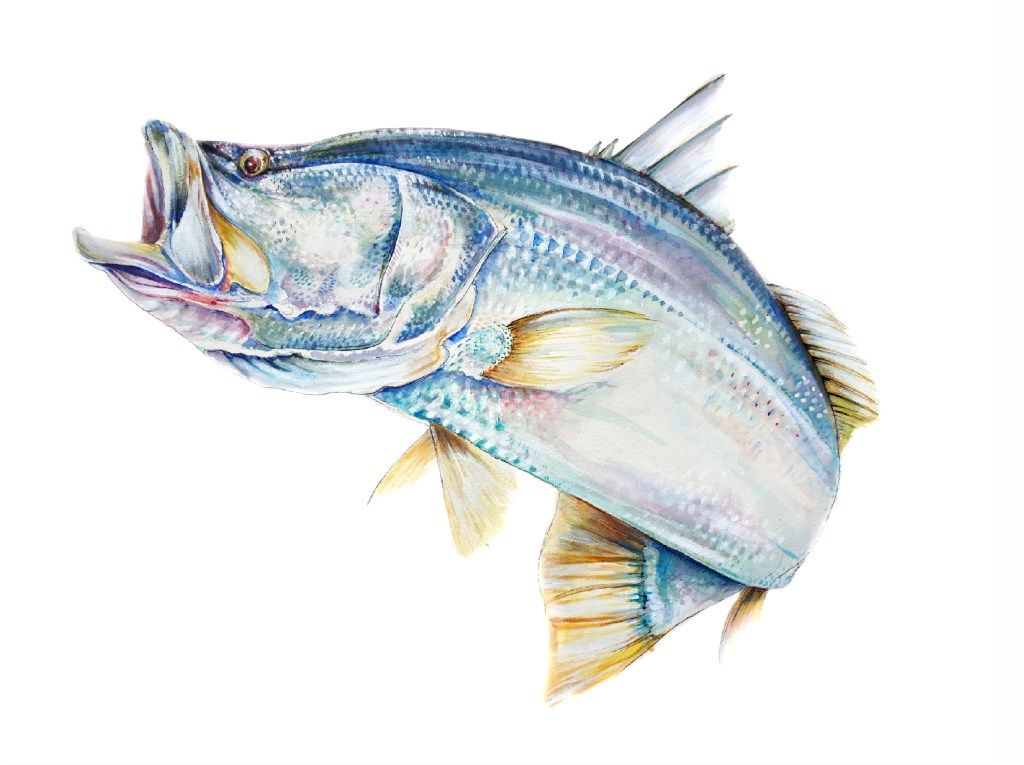 Are you following any current world art trends at the moment?
"Instagram allows me to follow all sorts of trends, styles. I actually follow a lot of artists that are completely different to me, people who possess the kind of skill set I don't have. C.J. Hendry who is a pencil artist, she is absolutely incredible (and Australian).
A visit to Berlin a few years ago introduced me to a world of art beyond canvas i.e. a footpath, a derelict building, an abandoned car or a light post. I was pretty stoked to try my hand at a wall mural at the Aarli restaurant in Broome recently it was fun to do something a bit different."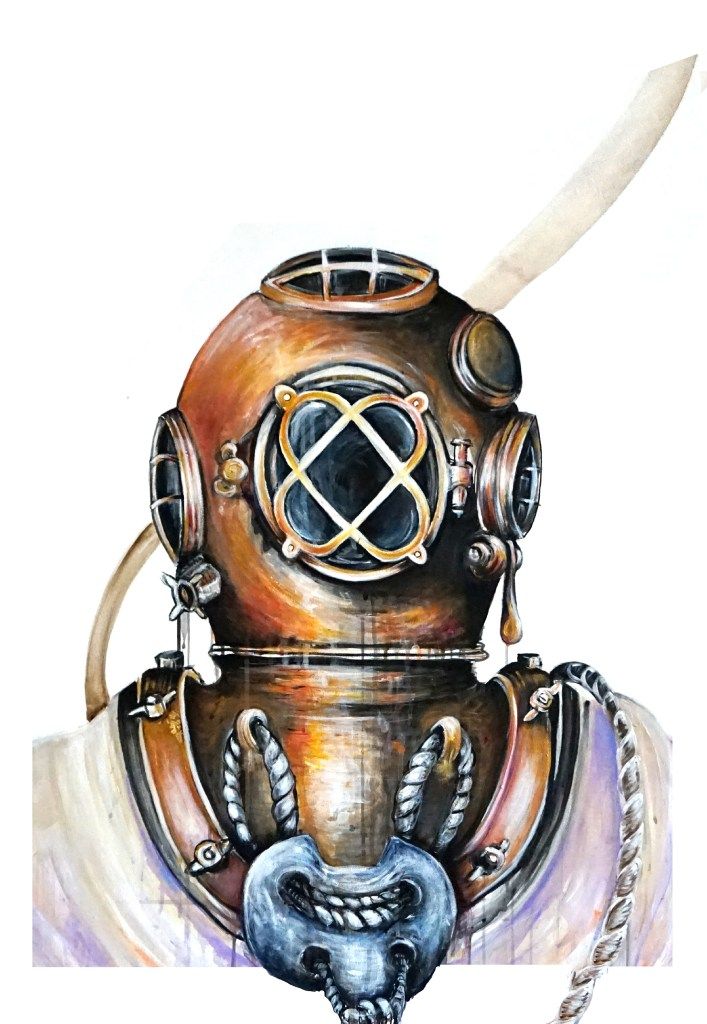 I did notice that you feature a lot of coastal subject and cattle. Why do you focus on these two categories?
"Having grown up in the Kimberley and spending time on the ocean, fishing, camping, exploring stations and communities it's pretty easy to draw inspiration from the Kimberley's sea creatures, characters, and colours. The coastal subjects provide endless inspiration for me, I could spend my whole life painting sea creatures and my list would never get shorter. I really enjoy getting messages from people who share the same love as me asking me to add certain fish or creature to my collection; it's like creating my own little aquarium. The ocean is like a secret world and I get to share a little of it on peoples walls.
As for bulls, those big doe eyes looking at you, there is so much personality I truly believe it's the closest thing to painting a person. They are just a super fun subject to paint, and I don't even know myself what type of personality will come through in each painting so there is always an element of excitement in it for me."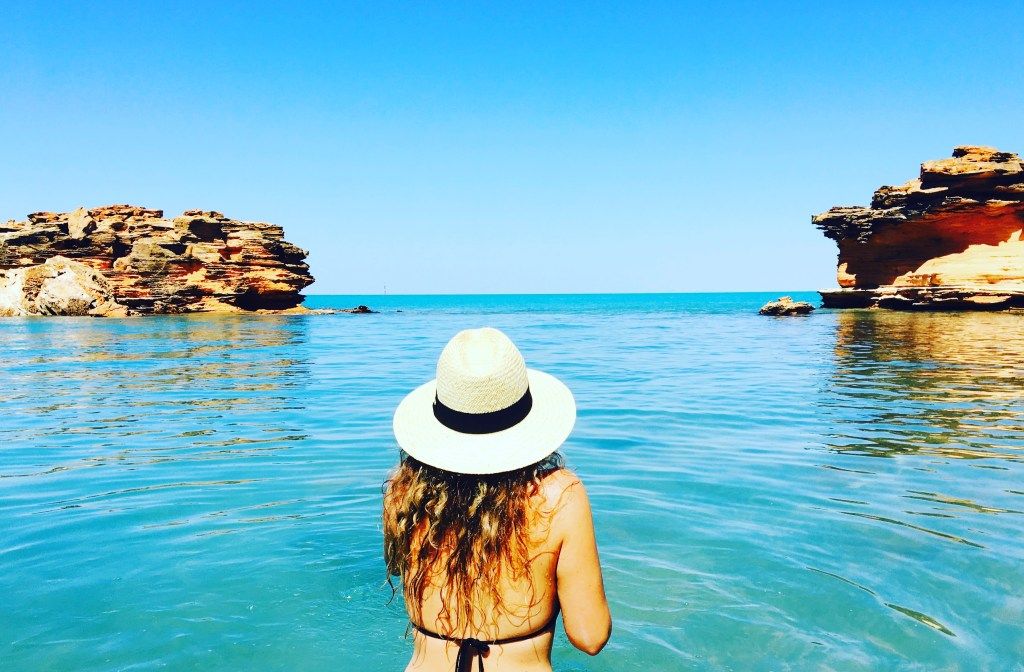 You must have visited some cool places. Besides The Kimberley where would you say your favourite place is?
"Canada: Whistler & Vancouver, I lived there for the best part of 7 years. Although it was the complete opposite in terms of climate, it offered me the same connection to nature and the outdoor life that appeals to me here in Broome. Snowboarding became a big part of my life and it was amazing how many other Broome people share the same connection with that place. I was always bumping into Broome folk over there."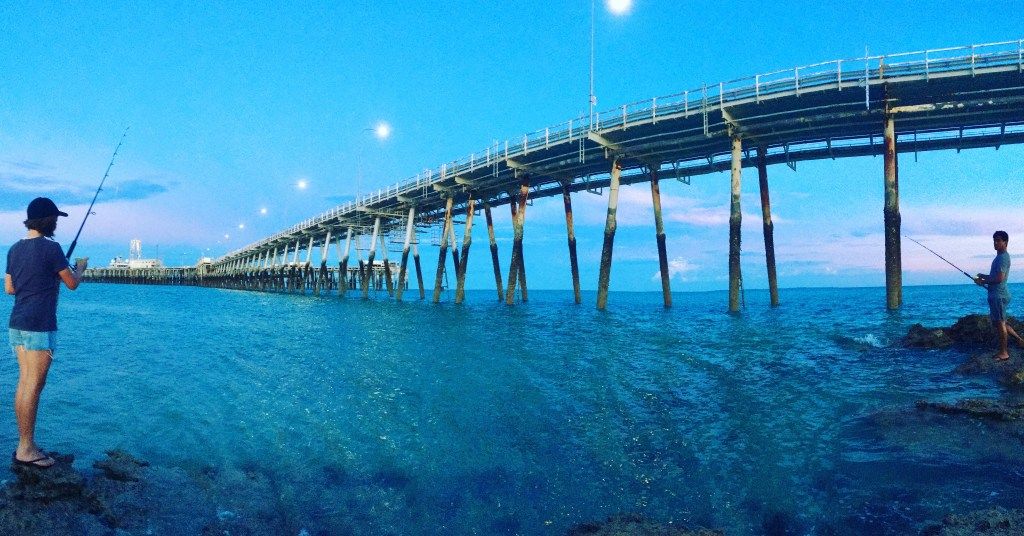 Where is your favourite "go-to" spot in The Kimberley?
"I travelled a lot overseas in my twenties so I am still discovering parts of the Kimberley myself. The Arrow pearl farm at Beagle Bay is my absolute favourite. I am lucky enough to stay there and be hosted by a wonderful couple whose passion and knowledge of the area is inspiring. You can go diving, whale watching, crabbing, fishing in the ocean and in the creek, watch the sunset from a 'secret spot' and end your night sitting around the campfire eating whatever is you caught during the day. I have often used this spot as a creative getaway. I recently introduced my 6-month-old son to the spot which was a really special moment for myself and my partner, even at 6 months old I can tell it is already his favourite spot too."
"Gem, thank you so much for sharing your creativity with us! I have so enjoyed our conversations and having the opportunity to talk about your work."
~ Beth
 You can see more of Gem's work on her website gemtaylorart.com and make sure you follow her on Instagram and Facebook.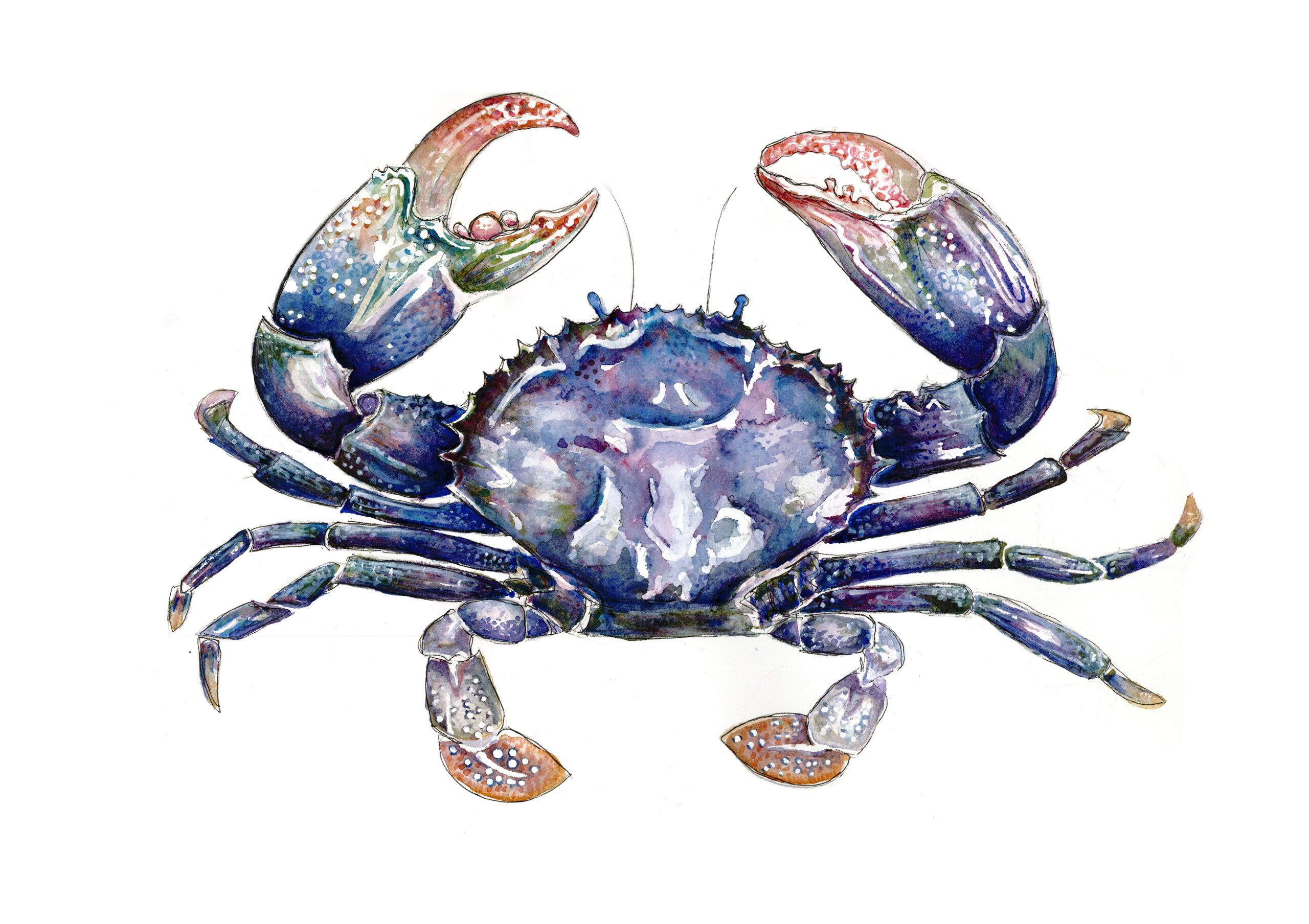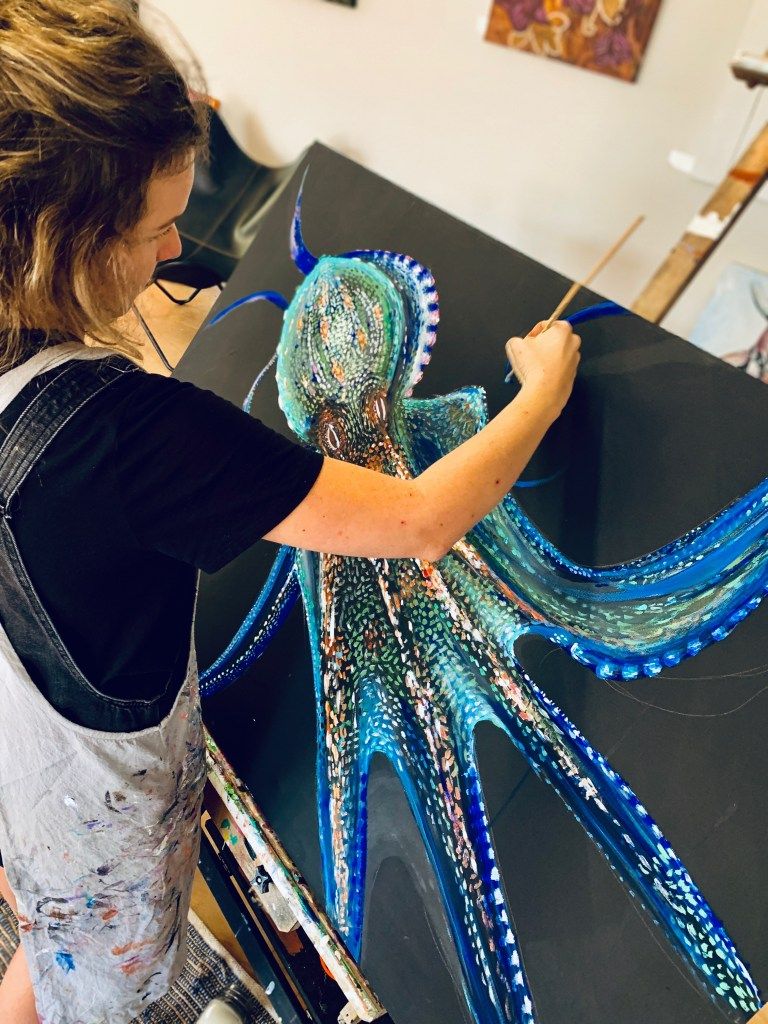 We acknowledge the Traditional Custodians of the Kimberley. We pay our respect to the Elders for they hold the hopes of indigenous Australia.